[embed]https://www.youtube.com/watch?v=vleRDCMksD0[/embed] The newest title at Oxfordshire's restaurant awards, 'Most Sustainable Restaurant', was awarded for the first time this year at the sixth annual Oxfordshire Restaurant Awards.The glittering ceremony at the King's Centre in Oxford was presided over by Chairman Alain Desenclos (Le Manoir Aux Quat'Saisons) and attended by over 250 guests, including the county's top chefs and restauratuers. Restaurants battled it out for the coveted Awards, including the title of the Restaurant of the Year, which this ye
ar was awarded to The Baskerville in Henley on Thames in front of over 250 guests, including the county's top chefs and restaurateurs. Organiser Richard Rosser, Chief Executive of the In Oxford Group was delighted with the event: "Well over 250 people work tirelessly behind the scenes to make these awards such a success. The smiles all around make it such a wonderful occasion and the hard work and hours we all put in are certainly worth it." The entrants for the Most Sustainable Restaurant Award were all outstanding, so much so that Good Food Oxford decided to award each one a certificate of commendation for their work on sustainability. After a tough round of judging, we choose three excellent shortlisters: Garden Café at Restore, The Partridge Inn Wallingford and Vaults and Garden Café (more about the shortlisters below). There can only be one winner, however, and Georgia Stevenson from Deliveroo and our very own Hannah Fenton were delighted to present the award to Will Pouget, Founder and Owner of the Vaults and Garden Café.
"We're really proud to win this fantastic award. I am so grateful to the Oxfordshire Restaurant Awards for this opportunity."
"The most exciting thing about working with our suppliers is that we inspire each other. It's about the connection between people, building up that relationship of trust and mutual respect. It used to be that we knew where our food came from, it was a part of everyday life. We need to bring that back. Food waste reduction and healthy eating are important, they're the fundamentals. But the thing people get excited about is the relationship – with the farmers and with the food. This means that if we do have meat, we have a proper relationship with that meat. People embrace that. You feel like you're not alone, you're sharing it with a community. Food's a really important thing that brings us together, that we can all relate to."  Will Pouget
Another excitement for the evening was for the shortlisted Garden Café at Restore, which won the Award of Distinction for its work as a recovery project. The café is fully integrated with Restore's mental health charity, and supports individuals affected by mental health through recovery and back into work. We had an amazing night and are really pleased to have put sustainability firmly on the agenda for the Oxfordshire Restaurant Awards.
About the Oxfordshire Restaurant Awards
The first Awar
ds took place at Malmaison in 2011 and have grown year on year. Restaurants from all sectors are welcome to enter the Awards and have to provide a complimentary meal for two official judges who review on an unannounced basis. The Awards committee met in the summer to decide on the final category nominations with the Awards taking place on 1
st
November at The King's Centre, Oxford for 300 guests. Guests enjoyed a Laurent-Perrier sponsored drinks reception followed by a three course meal prepared by City of Oxford College students and overseen by three past winning restaurants.
oxfordshirerestaurantawards.co.uk
About the shortlist
Vaults and Garden Café, Oxford 
Set in the Oxford University Church and gardens, this is a lovely venue with a great buzz. Despite being extremely busy, staff take time to explain the food on offer, much of which is vegan. Dishes are cooked in batches and takeaway is encouraged to reduce waste. The Vaults has a clear vision and "synergistic sourcing" policy, working with local organic farmers to take their on-farm surplus. This makes for dishes which are delicious, healthy and affordable.
www.thevaultsandgarden.com
The Garden Café at Restore 
A beautiful oasis with a wonderfully kept garden for outdoor eating and a welcoming inside café area. The café is a recovery project supporting individuals affected by mental health through recovery and back into work. The food is simple and good quality. It uses Oxford Food Bank's supermarket surplus ingredients, does some excellent ethical sourcing, and uses its own produce from the Restore gardens and allotments. Other stand-out features are its solar panels and composting.
www.restore.org.uk/restore/garden-cafe
The Partridge Inn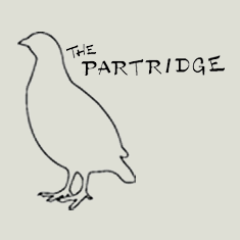 The Partridge Inn is cosy and homely, with a lovely rustic feel. It has an excellent range of meat and vegetarian dishes making it easy to choose the vegetarian option. Sourcing is important, with a relationship with local suppliers which is "farmer first". Food waste is not forgotten either. The team are great ambassadors for the ethos, and there are excellent connections with the local school. This is a place where good food matters.
www.partridgeinnwallingford.co.uk