On June 14th 2021, the #SwitchUpYourLunch campaign invited everyone in Oxfordshire to pledge to eat a vegetarian or vegan lunch for one day. The annual veg pledge draws attention to the fact that by eating more vegetables and less but better meat we can significantly reduce the impact of food on climate change. The campaign focuses specifically on the catering and hospitality trade as well as large employers, encouraging them to increase the amount of veg they serve, offer more vegetarian and vegan options and source high quality, sustainably produced meat, eggs and dairy from local producers.
This year's campaign got 94 organisations from across Oxfordshire involved, including Oxford University, several University Colleges, Oxford Brookes University, Oxford City Council, Oxfordshire County Council and the District Councils of West Oxfordshire, Cherwell, South Oxfordshire and Vale of White Horse. Over 1,400 additional vegetarian and vegan meals were served as part of the pledge. Organisations that do not have food operations encouraged their employees, including those working from home, to eat a vegetarian or vegan lunch and supported the campaign on social media using the hashtag #SwitchUpYourLunch.
Many participating organisations and individuals shared inspiring posts on social media, not just of delicious looking food but also of enthusiastic kitchen teams showing off their best plant-based food skills. Local media including Daily Info, JackFM and Ox In A Box also supported the pledge and helped to spread the campaign more widely. Up by 50% from last year's campaign, more than 74,000 people were reached through social media.
Below are some of the highlights shared on Instagram on the day:
The question of how often and how much meat to eat is increasingly being asked by the media and by researchers as well. The Oxford University Natural History Museum is currently running a special exhibition titled "Meat the Future" which explores how the consumption of meat affects our health and the planet and asks what Oxfordshire would look like if we all ate less meat. The exhibition is open until January 2022 and well worth a visit. And Oxford University's LEAP Project have launched a new programme called Optimse for those keen on changing their food habits towards less meat but not sure where to begin. You can find out more about the programme at optimisediet.org.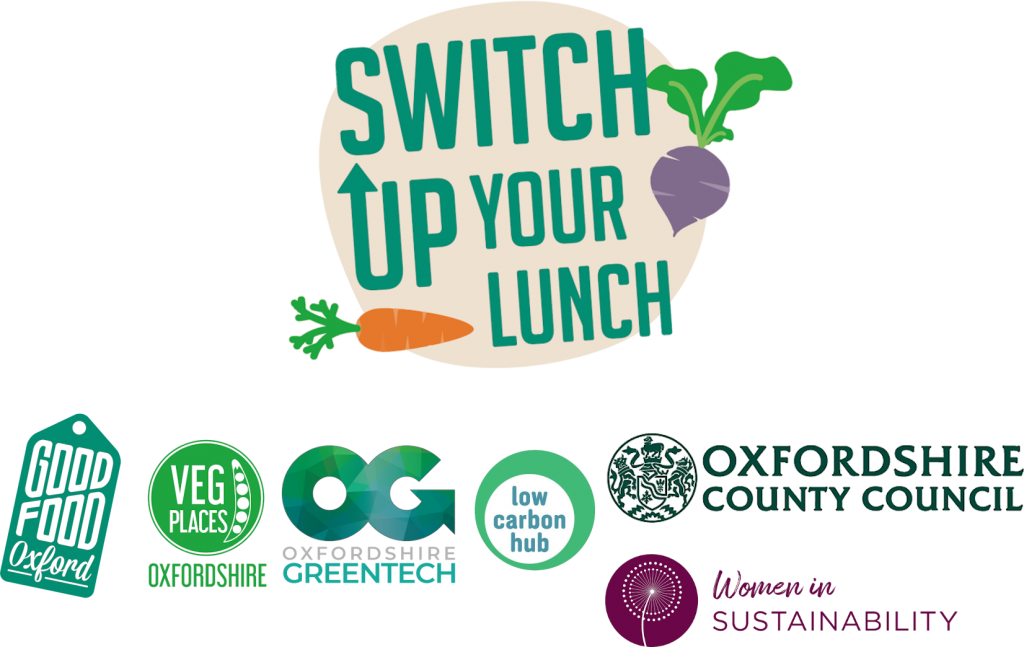 The annual Switch Up Your Lunch veg pledge campaign is organised jointly by Oxfordshire Greentech and Good Food Oxford with a broad alliance of partners including Oxfordshire County Council, Low Carbon Hub and Women in Sustainability, with support from the national Veg Cities campaign.