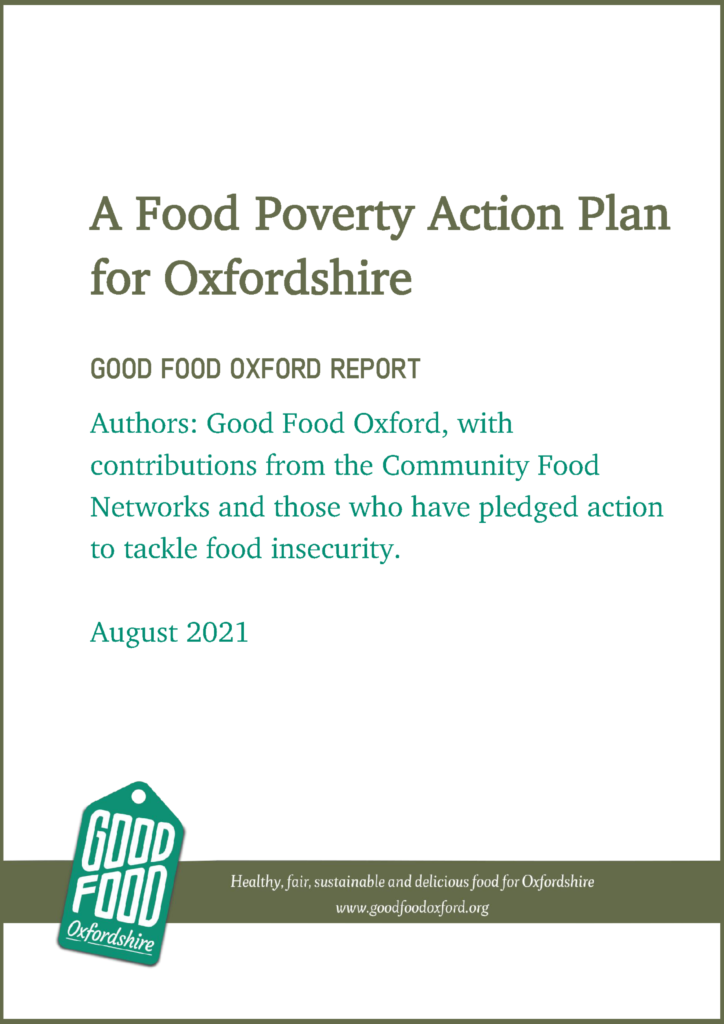 Food poverty is a complex and multi-faceted problem. Working in partnership is key to building strong and resilient communities that can support those vulnerable to food poverty. In Oxfordshire there are many examples of people and organisations who are doing incredible work to alleviate the symptoms, and tackle the underlying causes of food poverty but there is more to be done.
A new report on a food poverty action plan for Oxfordshire has just been published by Good Food Oxford with contributions from Oxfordshire's district-level Community Food Networks and organisations that have pledged to take action to tackle food insecurity.
The report outlines the extent and impact of food poverty on the county, portrays some of the fantastic work already happening locally to support people experiencing food insecurity and offers a glimpse of the collective action proposed through pledges from organisations and stakeholders in Oxfordshire. It also makes key recommendations for councils, local decision-makers, institutions, communities and individuals about ways in which they can join the fight against food insecurity in Oxfordshire.
Read more or download the full report.