What a lovely time of the year it is, with pumpkins and squashes being harvested everywhere and the leaves slowly turning colourful. But the horror of Halloween – especially the pumpkin wastage that comes with this festival every year – is approaching fast as well... [creepy music playing in background]. Did you know that every year enough pumpkins are wasted to make a bowl of pumpkin soup for everyone in Britain?
In a survey taken in 2020, national charity Hubbub found that more than half of those who buy bought carving pumpkins did not know that they are edible. Encouragingly, this number has decreased a little to just under half in the last year. Nevertheless, of the 35 million pumpkins that will be bought this year a whopping 14.5 million are expected to go to waste. You can find out more about the scary truth about pumpkins in the infographic at the bottom of this post.
But don't get spooked by these scary figures – there is something you can do about it! During the eighth Oxfordshire Pumpkin Festival, you can join the #PumpkinRescue and encourage people in you community to #EatYourPumpkin. For the eighth year we are inviting everyone in Oxfordshire to participate. Whether you run a food business, charity or community group, there are lots of ways to get involved.
Pre-festival events have already started with Squash & Pumpkin Festivals at Tolhurst Organic and Oxford City Farm. On the 23rd of October, the Pumpkin Festival programme kicks of with a pumpkin decoration workshop at Makespace Oxford with PaintBuzz. Participants will get to use eco-friendly paint to decorate pumpkins and squashes so they can be enjoyed visually before cooking and digging into them later on in the season.
You can see the whole festival programme here and get great recipe ideas. And of course it's not too late to join in with your own harvest feast, cooking challenge, decorating party, farm tour, market stall, seasonal pumpkin menu or any other gourdeous event idea! If you are a community group or charity, you can even apply for a £50 mini grant to cover expenses for your event.
View Pumpkin Festival programme & sign up with your event
And don't forget to use and follow #EatYourPumpkin and #PumpkinRescue on social media.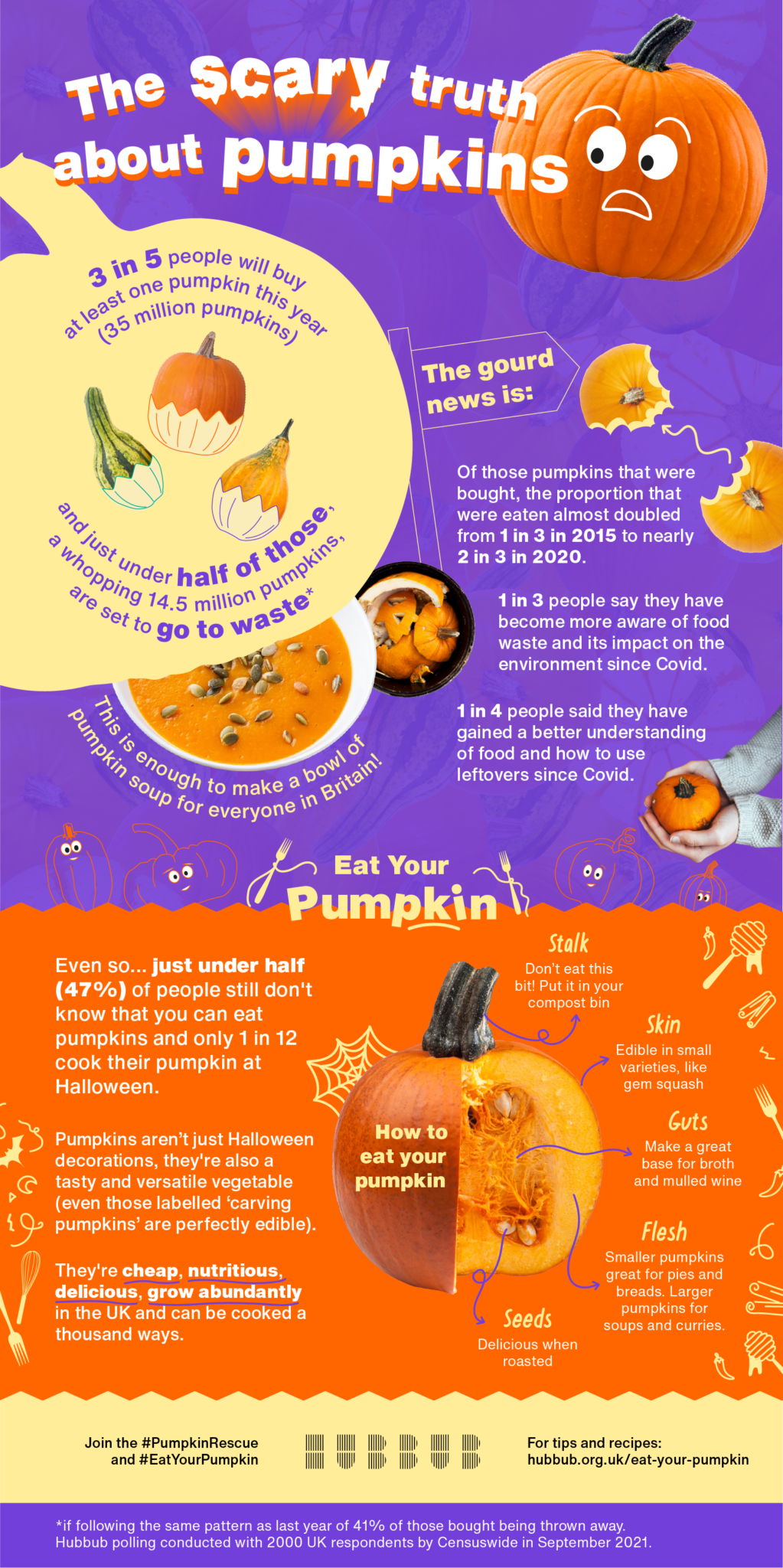 Oxfordshire Pumpkin Festival is coordinated by Good Food Oxfordshire with kind support from the national Veg Cities campaign, Oxfordshire County Council, Oxfordshire Recycles, Oxford Direct Services, Replenish Oxfordshire and Hubbub.