We have a host of exciting activities, events and campaigns for you to get involved in this autumn whether you're a food business, organisation, group or individual – there is something for everyone. Read on to find out about Oxfordshire Great Big Green Week, Oxfordshire Menu, the Blenheim Palace autumn festival and Michaelmas Market and the eighth Oxfordshire Pumpkin Festival.
Oxfordshire Menu
Independent Oxford and Good Food Oxford are running a joint campaign to promote and celebrate local food under the theme of Oxfordshire Menu from 18th to 26th September 2021. The week is part of the wider Oxfordshire Great Big Green Week, and the idea is to draw attention to the crucial role that local food systems play in fighting climate change, to celebrate the wonderful local produce and producers we have in Oxfordshire and to get new target groups excited about local and sustainable food. Participating businesses, groups and events will get promoted through the Good Food Oxford and Independent Oxford websites and social media.
Join in and celebrate local food:
Hospitality & catering businesses
We are inviting hospitality and catering businesses to join in – for instance by highlighting a local and seasonal product on the menu, promoting a specific local farm or producer that you source from, or labelling climate-friendly options on your menu. We can support you if you're not sure where to get started with sourcing locally, and we can share examples of carbon-labelled menus. If you have other ideas, we'd love to hear from you!
Producers, markets and greengrocers
If you are a producer, run a market or sell local produce, we invite you to sign up as a participant. You could run an open farm day, harvest feast, a get-together or a market stall at the Blenheim Palace Michaelmas Market (more info below).
Schools & community groups
We'd love to hear your ideas for how you might like to get involved – for instance with a Ready, Steady, Cookup! event (more info below), climate-themed menu at your community cafe, school activity, workshop, social media campaign or cultural event?
Get in touch now with your ideas

Oxfordshire Menu is part of the wider Oxfordshire Great Big Green Week, a campaign run by a wide coalition of Oxford Friends of the Earth, Green Arts, GFO and several other organisations. It is part of a national week of action against climate change. The aim is to show decision makers that people from all walks of life are stepping up to take action on climate change – and we need them to step up too. This will be just a few weeks before the COP26 Conference and will be a great moment to build awareness and engagement.
Good Food Procurement Webinar
Together with the OxLEP Business eScalate programme, we're inviting buyers and suppliers of food and drink in Oxfordshire to discuss the challenges and opportunities of sourcing locally, ethically and sustainably in a webinar on
Good Food Procurement: Building a More Sustainable Supply Chain
23 September 2021, 10-11:30am
Ready, Steady, Cookup!
We are inviting chefs, community cooks, families and other teams to join in cooking challenges across Oxfordshire. The idea is to celebrate diverse food cultures as well as local produce. If you or your group would like to participate as a cook, please fill in our short form by 15th August letting us know your details.
Apply now to show off your cooking skills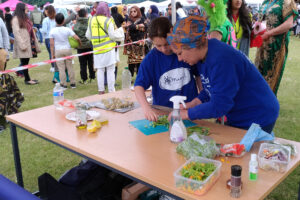 Contestants at the chef's challenge during the Oxford Eid Extravaganza in 2019
We're also looking to partner with groups and venues who would like to host their own local challenge. Please do get in touch if you…
… have a venue (including outdoors) suitable for a cooking challenge and that you'd be happy to donate for a few hours, or cooking equipment that could be borrowed;
… are a group who would like to host or co-organise a challenge;
… are a local producer who would like to donate some produce;
… have some time to volunteer with us to help us organise the challenges.
Blenheim Palace Festival of Autumn
Get involved with a stall, talk or workshop
24-26th September & 1-3rd October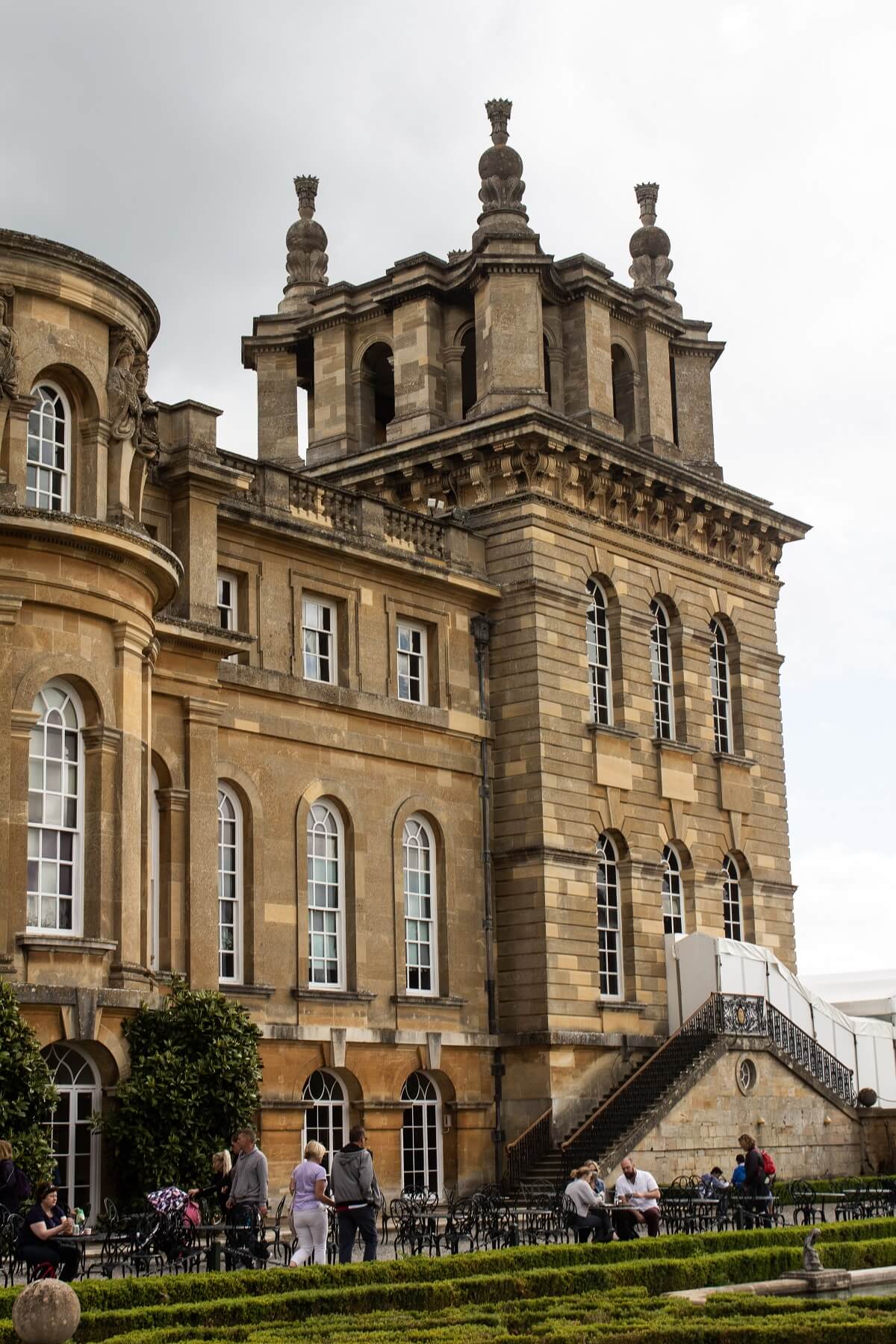 Blenheim Palace is launching a new event this autumn over two weekends, in the Palace's Walled Garden, an area generally closed to the public which is due for redevelopment in 2022 as a haven for wildlife and organic food production. The festival will bring together local organisations working to address some of the big issues of our time in a fun environment that celebrates community. It looks to re-invigorate the ancient traditions of the Michaelmas and Harvest festival, so food and drink will play a central role. There area a number of opportunities to get involved:
A Michaelmas Market of pop-up stalls show casing the best of Oxfordshire's products with free stalls available for charities;
Workshop and demonstration tipi and a yurt for talks and wellbeing activities;
And a Harvest Feasting tent alongside Apple Day events, nature and foraging trails, family activities, Michaelmas Dragon Maze, games and entertainments.
For stall bookings and more information please get in touch with Charlotte.
Oxfordshire Pumpkin Festival
The pumpkins are growing – time to start thinking about Pumpkin Festival! This year we are running the eighth Oxfordshire Pumpkin Festival, calling on everyone in Oxfordshire to eat their delicious, locally grown pumpkins and squashes – and not carve and bin them.
Find out more about Pumpkin Festival and sign up with your event idea – from harvest festivals, themed markets & themed menus, pumpkin & squash sales or surplus food cookups to pumpkin decoration parties – we look forward to hearing your creative ideas and helping you promote your activities. As usual, mini grants will be available to participating community groups.
And if you'd like to see your favourite pumpkin or squash recipe in print on our recipes cards, please submit it by 31st August.
Find out more and tell us your pumpkin & squash ideas
For any questions or ideas around Oxfordshire Menu, Pumpkin Festival or our other events coming up this autumn, please feel free to get in touch with Nina anytime.