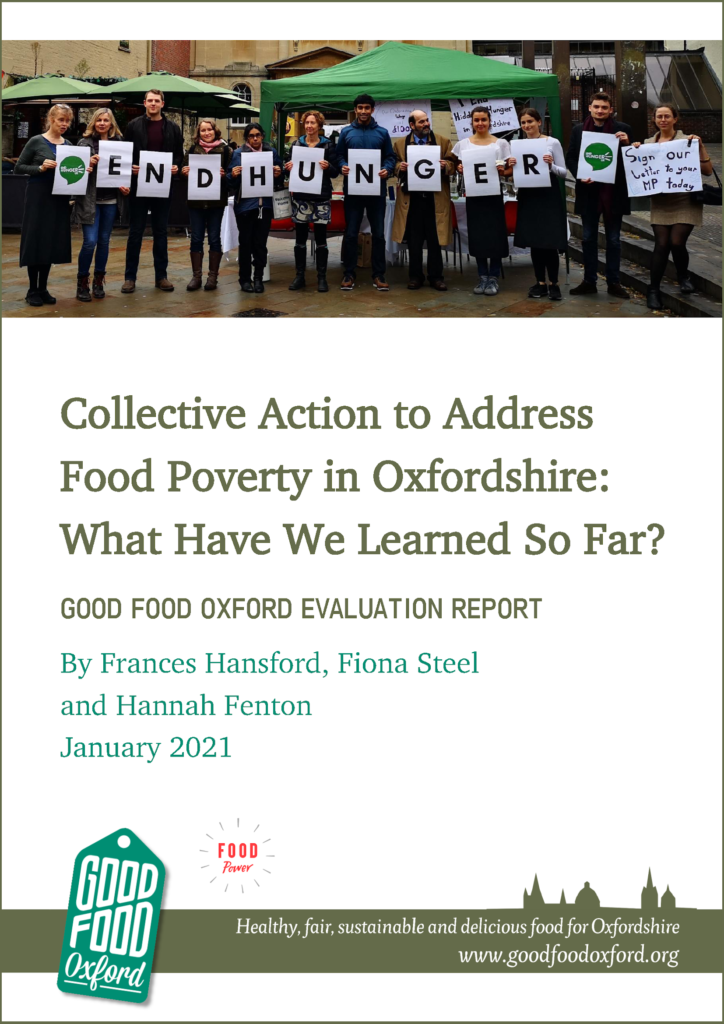 A recent evaluation report takes stock of the work of Good Food Oxford to address food poverty since 2018, from the Oxford Food Access Alliance to the district-based Community Food Networks.
The Oxford Food Access Alliance was convened by Good Food Oxford from 2018 until early 2020 with two central aims: to empower local communities and organisations in the city of Oxford to reduce food poverty; and to support support an appropriate local policy response to food poverty. The Alliance pursued these aims by facilitating dialogue on root causes and potential solutions to food poverty among service providers, policymakers, and people with lived experience of food poverty (known as experts by experience). It also supported the development of food-related community initiatives.
The Alliance contributed to the development of several community initiatives in the city: community fridges and larders in Blackbird Leys, Botley and Cutteslowe; a project to address holiday hunger in Cutteslowe; and food provision in a safe space for homeless women. An earlier internal evaluation report of the Alliance provided evidence that the Blackbird Leys community fridge and larder helped to increase access to, and lower the cost of, a variety of foods for vulnerable groups. The Alliance also contributed to local and national campaigns aimed at improving policy responses to food poverty.
"I got ideas, and especially the idea of larders. Because I learned from the experts by experience that idea of pride, that people are happy to pay a reasonable amount to get choice rather than handouts."
Alliance service provider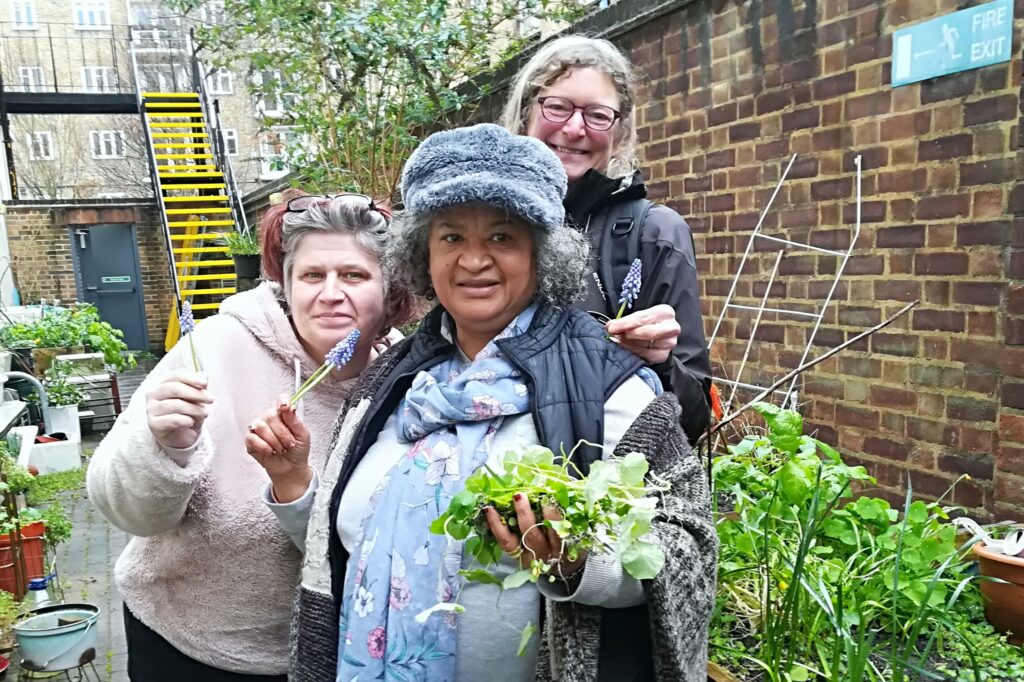 Members of the Oxford Food Access Alliance visiting a community garden in Lambeth
Since then, the COVID-19 pandemic threw the existence and depth of food poverty in Oxfordshire into sharp relief. As part of the response, GFO recommended setting up district-level networks and linking them into countywide initiatives. Since July 2020, GFO has convened Community Food Networks (CFNs) with regular online meetings for community food service providers. The core aims of these networks are to develop shared understanding of local need, collaborate on resources, funding and training, and share best practice, while linking the districts into the countywide agenda for the development of a resilient and sustainable food system.
The Community Food Networks have allowed the Oxfordshire District Councils and Oxford City Council to tap into local knowledge and understand how to support community food services. For service providers, the Community Food Networks have provided a forum in which to learn from each other and get immediate and practical responses to their needs, as well as providing critical emotional support for staff who have supported others living through crises.
The evaluation report highlights key learning from GFO's experience supporting the Food Access Alliance as well as early learning from the Community Food Networks. The learning is based on insights from interviews and a focus group with GFO staff and members of the Alliance and the Networks. The report concludes with a reflection on how the key points we have learned can inform future initiatives.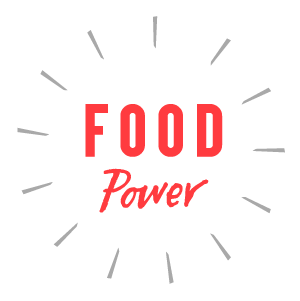 Read the full report Collective Action to Address Food Poverty in Oxfordshire: What Have We Learned So Far? by Frances Hansford, Fiona Steel and Hannah Fenton.
The Oxford Food Access Alliance was funded by Food Power, Sustain's national campaign for tackling food poverty through people-powered change.